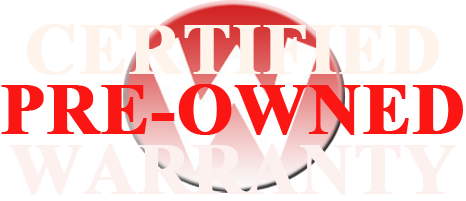 Not sure which SUV you want? At Woody's we have over
60 SUV Models
,
20 Truck Models
,
80 Car Models
!!
If you are looking for a quality
used SUV in the Greater Kansas City
area, from a dealership you can trust, stop by Woody's Automotive Group at
310 South Washington Street in Chillicothe, MO
. We have a large inventory of used Buick, Cadillac, Dodge, Chevrolet, Ram, Chrysler, Ford, GMC, Honda, Hyundai, Kia, Jeep, Nissan and Toyota SUV's for sale.
HUGE Selection, where else can you find so many different makes and models?
As a one price dealer, virtually all our pre-owned vehicles are priced among the lowest in the nation and come certified with a Warranty at no cost to you! Wow! Read more
Wow Philosophies.
| | | |
| --- | --- | --- |
| Used Acura RDX For Sale | Used Buick Enclave's For Sale | Used Cadillac Escalade's For Sale |
| Used Chevrolet Avalanche's For Sale | Used Chevrolet Equinox's For Sale | Used Chevrolet Suburban's For Sale |
| Used Chevrolet Tahoe's For Sale | Used Chevrolet Trailblazer's For Sale | Used Chevrolet Traverse's For Sale |
| Used Chrysler Aspen's For Sale | Used Chrysler Pacifica's For Sale | Used Chrysler Town & Country Van's For Sale |
| Used Dodge Durango's For Sale | Used Dodge Grand Caravan's For Sale | Used Dodge Journey's For Sale |
| Used Dodge Nitro's For Sale | Used Ford Edge's For sale | Used Ford Escape's For Sale |
| Used Ford Expedition's For Sale | Used Ford Explorer's For Sale | Used GMC Acadia For Sale |
| Used GMC Terrain's For Sale | Used GMC Yukon For Sale | Used Honda CR-V's For Sale |
| Used Honda Element's For Sale | Used Honda Odyssey For Sale | Used Hummer H3's For Sale |
| Used Hyundai Santa Fe's For Sale | Used Infiniti FX35's For Sale | Used Infiniti FX50's For Sale |
| Used Jeep Wrangler Unlimited For Sale | Used Jeep Commander's For Sale | Used Jeep Compass's For Sale |
| Used Jeep Grand Cherokee's For Sale | Used Jeep Liberty's For Sale | Used Jeep Patriot's For Sale |
| Used Jeep Wrangler's For Sale | Used Kia Sorento's For Sale | Used Lincoln MKX's For Sale |
| Used Kia Sportage's For Sale | Used Lexus LX's For Sale | Used Lexus RX's For Sale |
| Used Mazda CX-7's & CX-9's For Sale | Used Mercury Mariner's For Sale | Used Mercury Mountaineer's For Sale |
| Used Mitsubishi Montero's For Sale | Used Nissan Cube's For Sale | Used Nissan Murano's For Sale |
| Used Nissan Pathfinder's For Sale | Used Pontiac Torrent's For Sale | Used Saab 9-7 For Sale |
| Used Saturn Vue's For Sale | Used Subaru Tribeca's For Sale | Used Subaru Forester For Sale |
| Suzuki XL7's For Sale | Used Toyota Highlander's For Sale | Used Toyota RAV4's For Sale |
| Used Toyota Sienna's For Sale | Used Toyota Venza's For Sale | Used Toyota 4Runner's For Sale |
| | | |
| | | |